About Me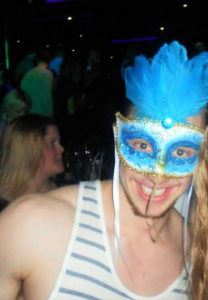 My name is Alexander but my friends call me Alex, Rocky or Mister Alpha.
Some of you will be thinking "not just another fitness guru with thousands of shirtless pics, surrounded by beautiful women, sports cars, telling me to eat six times a day etc.
Well, I can tell you none of the above is true. My approach is really different than those gurus.
Okay, maybe a few shirtless pics but the rest isn't true
Zero to Alpha is designed to help people make their lives better…
So you claim that every guy is a zero?' HELL NO! I considered myself a zero after everything that happened over the course of two years
I suggest you start reading my story before you continue reading this blog. It will give you a better understanding why I started this blog and how it can help you.
What matters the most now is that you realize that I'm going to take you on a journey that will change everything.
I will change YOUR life and the life of other people just like I did with mine.
enjoy
Alex